Review: Lapalux's "Lustmore"
Sit back and relax, Lapalux has released his second LP and it's definitely a mind-opening experience! The 25-year-old solo act from Essex, UK is known for his textured music and ability to manipulate in an unorthodox manner that many can't help but be drawn into. Lapalux, which is short for "Lap of Luxury", has been releasing music since 2008 and was recognized by Flying Lotus, signing him onto Brainfeeder Records.
If you crave music that makes your brain salivate, I suggest you grab some good subs or earphones, a comfortable seat–maybe a bucket to catch your dripping brain juices–and soak into this piece of work called "Lustmore".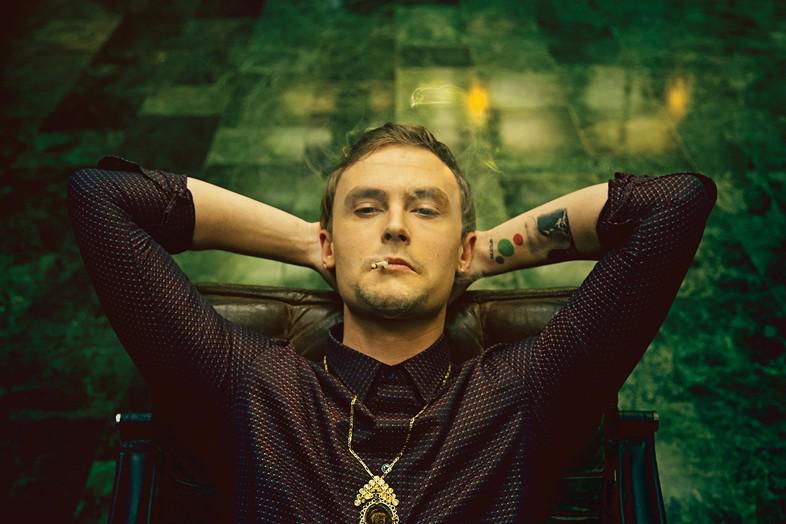 The opening song "U Never Know" flutters into my ears with bug-like sounds and Andreya Triana's soulful voice twirls me into a world of bass as she chants to me "I don't think you'll ever know." Sensual yet heavy, her voice haunts you with foreshadowing of how we don't know what's in store for us. The songs on the album float into one another from the pulsating beats of "Sum Body"and organic sounds such as the light, bubbly bass and rain in "Closure".
As I went onward with the album, excited to finally hear such delightful beats, "Midnight Peelers" wrapped a whole space of sound in my mind as that wonderful female voice waved in and out of the song, rocking me back and forth.  Things get really textured with "Push N' Spun" that you can feel the grains of sounds rub against your eardrums as it momentarily bends, twists and snaps between long intervals of low fidelity.
Next, "Autumn (Tape Interlude)" gave me some time to sink more into my seat, preventing my brain from getting too raw from so much stimulation. We return to Andreya's seductive voice in "Puzzle" that's cradled by the saxophone as they accentuate each other back and forth. I fly through "Bud" which bounced between my ears, massaging my temples, and into "Don't Mean a Thing"–a dreamy female's voice and sounds of air whistling by in this song launches me out of my head and into the open sky of possibilities, preparing me for the next tracks.
After "1004", "Make Money" enters with a chant, same as the title, that is made for people out there working towards success; even though it's not your typical hip-hop pump-me-up track, it sure motivates with its distorted bass. "Funny Games" wraps up the experience and it brings us back down to earth, catching us in waves of ambient taps and clicks.
Overall, from the moment I pressed play until the moment the last song ended, I thoroughly enjoyed this album. I already had a love for Lapalux's unique sound, but this only made me lusting for more (pun intended). If you need something to inspire, motivate help you focus while at home cleaning, maybe doing a project or maybe you just want to daydream, have a listen to this album to get those brain juices flowing!
Rating: 4.8/5
By Hazel Ramos