The Full Scoop on ACL Weekend 2: Here to Save You From Weekend FOMO!
If you are at all familiar with the iconic Austin City Limits Music Festival, then you should already know by now that this year's ACL Weekend 1 is taking place on October 7–9th, 2022. The lineup is packed with household-name performers as well as features from local bands, paired with tasty food vendors and activities available for people of all ages, taking place in the heart of downtown Austin, TX at Zilker Park.
If you are unable to attend ACL Weekend 1, do not fret, as Austin City Limits Festival breaks their program into two different weekends because there is too much fun to fit into just one, with ACL Weekend 2 on October 14–16th, 2022 in the same location.
Both weekends have a festival lineup consisting of performances taking place across nine stages from Grammy award-winning headliners such as country music stars The Chicks and Kacey Musgraves, DJ and producers Diplo and Flume, pop idol P!nk, R&B singer SZA, rock band Red Hot Chili Peppers, rapper and singer Lil Nas X and so many more!
Other talented big names you can expect to see take the limelight across the stage exclusively during ACL Weekend 2 are indie performances by Phoenix, as well as American rock band groups such as Death Cab For Cutie and The Front Bottoms, alternative music artists including Sloppy Jane and Vacations, rap performances from Princess Nokia and pop rhythm-and-blues by Tai Verdes, including plenty more!
Some personal favorites I can faithfully recommend to be on the lookout for are from indie pop groups such as Japanese Breakfast and The Marias, alternative bands Paramore and Wallows, bedroom pop-star Pinkpantheress, indie singer-songwriter Faye Webster and hip-hop/rap artist Genesis Owusu, all whom I've had the privilege to witness their outstanding performances in the past and am sure will all continue to bring the same energy to the ACL stage.
Or if you're interested in supporting the booming Austin music scene, make sure to catch an exclusive ACL Weekend 2 performance from local up-and-coming artists and bands such as contemporary synth-cumbia quartet Como Las Movies, alternative band Pleasure Venom, R&B Soul singer Lesly Reynaga, indie band Me Nd Adam and numerous more!
So, if you're looking for a way to soak in the sun along with the opportunity to see great performances by talented artists from close and afar then look no further and make plans to visit the Austin City Limits Music Festival! Single day tickets are still available, but not for long, so make sure to grab yours while you can via the ACL website, where you can find all information including the full lineup, schedule, map, food vendor list, and more regarding the 2022 Austin City Limits Music Festival.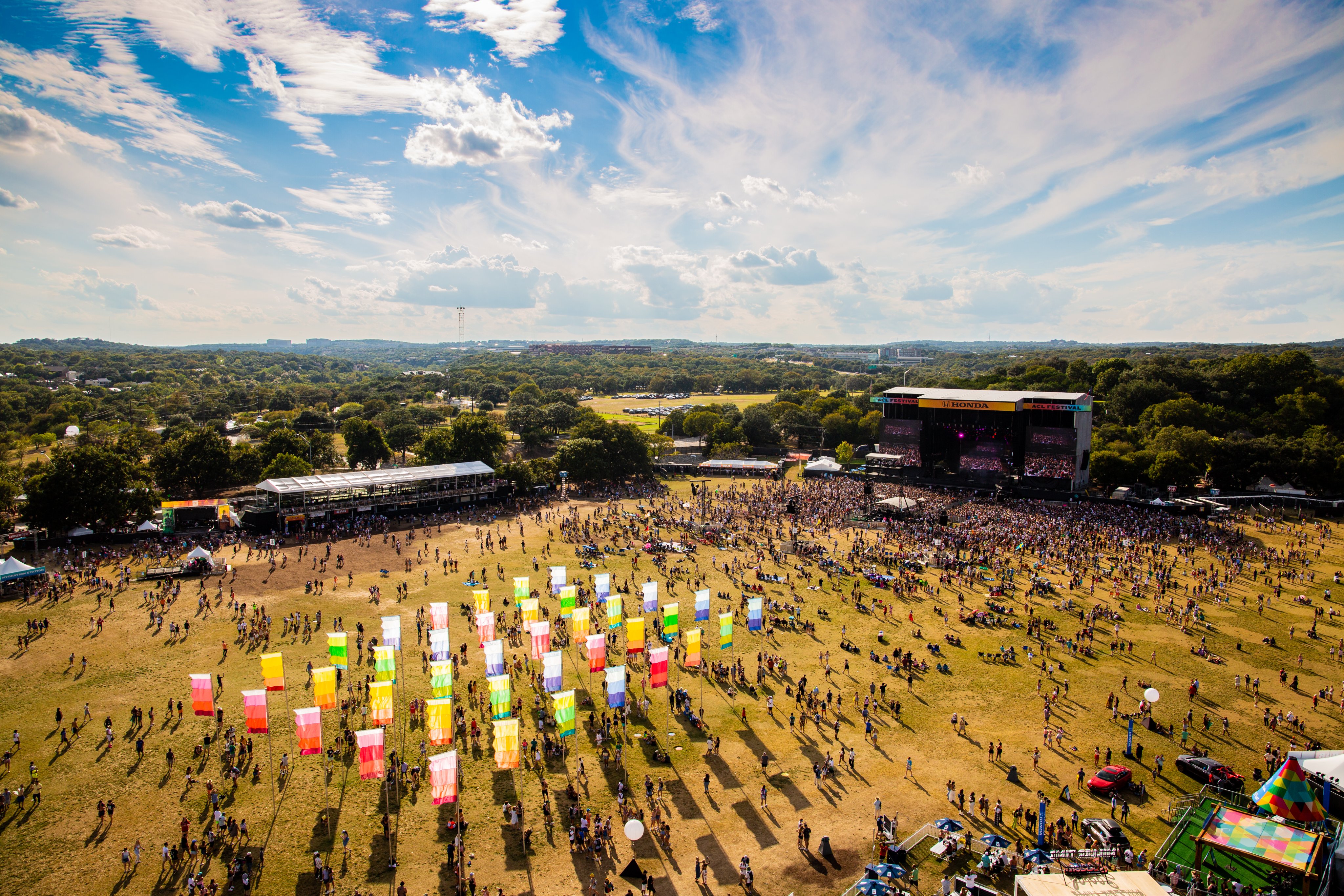 Can't wait? Sample a taste of what you can expect to hear at the festival by listening to the Official 2022 ACL Fest Playlist on Spotify! Access a full compilation of songs by artists that are expected to perform at the 2022 ACL Music Festival.
CoogRadio will be onsite covering the event so we hope to see you there!
24 year old senior student attending the University of Houston, majoring in English with a concentration in Literature and a minor in Mexican American Studies. Hobbies include listening to music, writing, playing video games, roller skating, and collecting vinyl records.