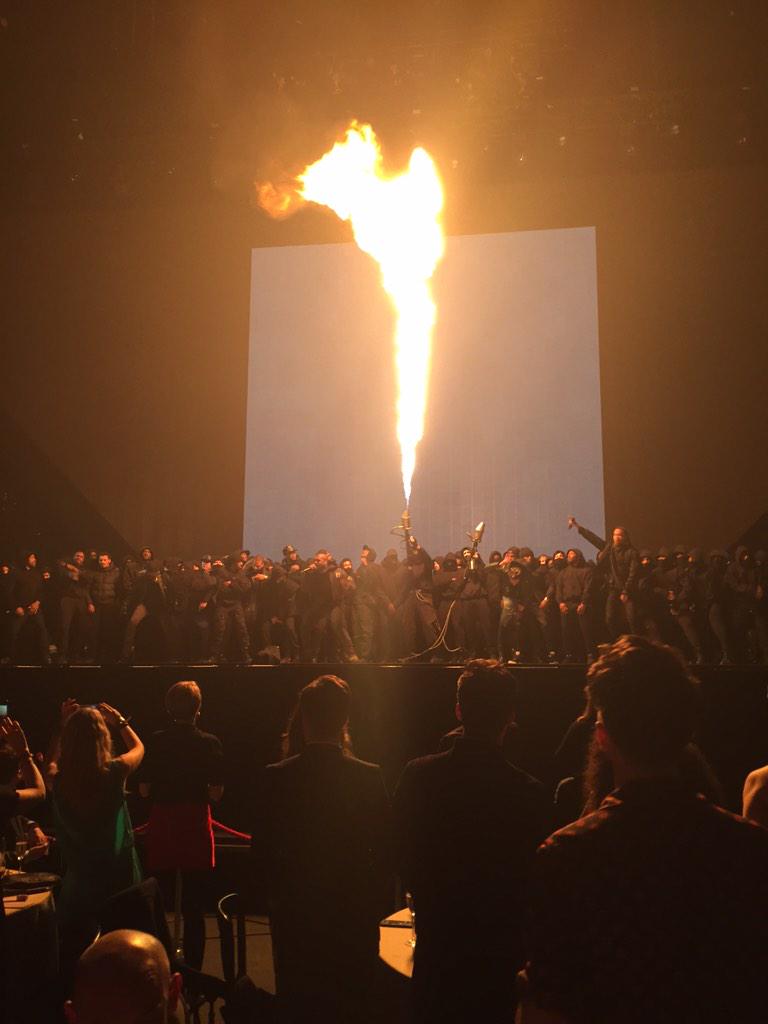 Oh yes… Yeezy won't stop, can't ever stop! Kanye sets the fire ablaze, figuratively and literally, once he performs his new song "All Day" at the BRIT Awards and you better believe it had everyone in the audience screaming from Taylor Swift to his own wife Kim Kardashian West who introduced helped Kanye to the stage. I mean, even Taylor started to do her weird dancey-pose thing while next to Kim, both of them obviously feeling Kanye's new music.
Bonus: Lionel Richie in awe as well.
Want to watch Kanye's performance of "All Day?" Watch the video down below!
[dailymotion url="http://www.dailymotion.com/video/x2i47g8_all-day_webcam" width="900″ height="700″ background="#ff000b" quality="1080″]
What do you think of Yeezy's new song? Whether you love it or hate it, comment and let us know!